Suprasternal View. Long axis of aortic arch
B-Mode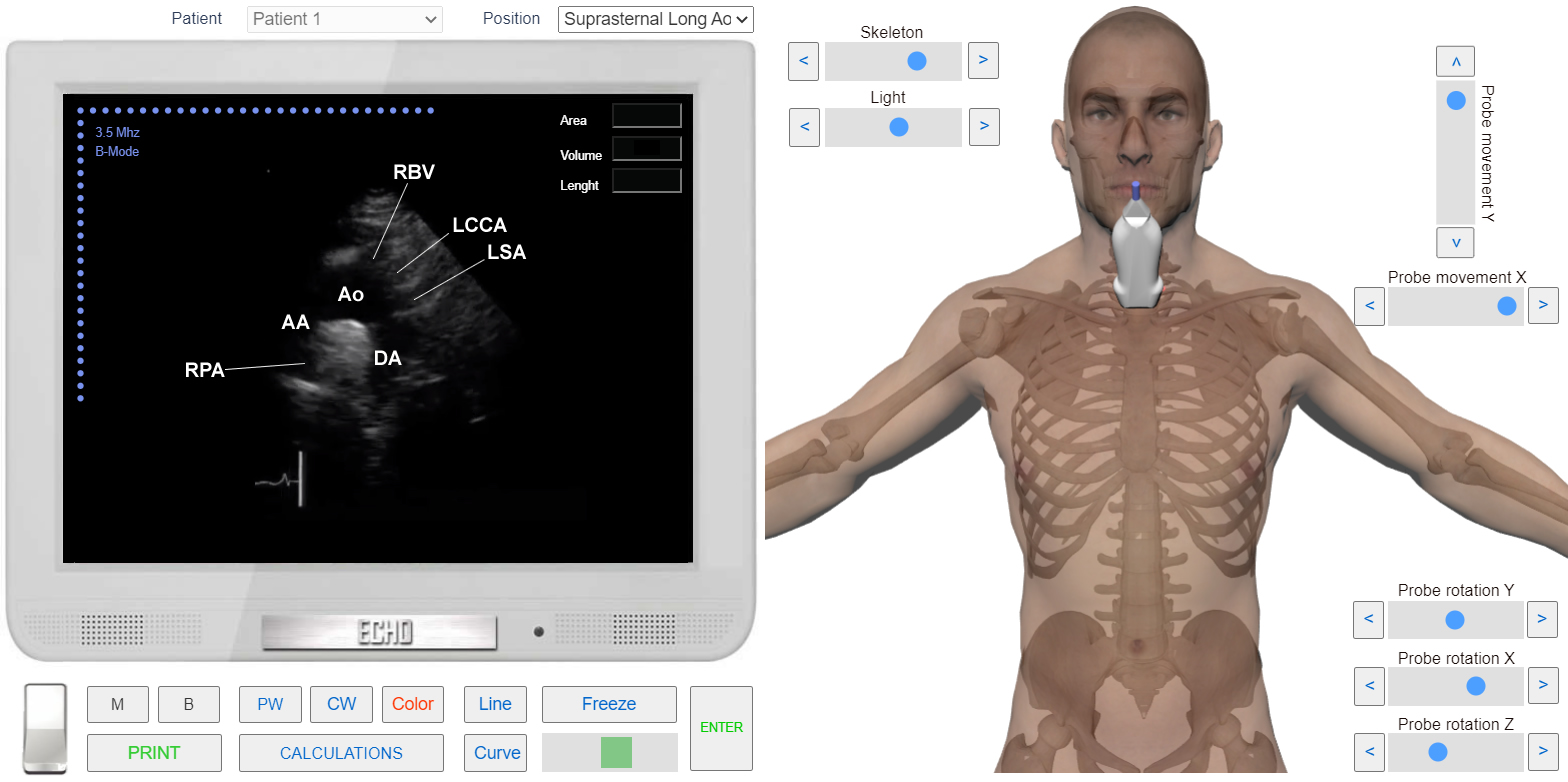 Suprasternal approach makes it possible to study the aortic arch, the right branch of the pulmonary artery and often superior Vena cava. It is mainly used to study the flow in these vessels. The patient is lying on his back with his head turned 45 degrees.
Switch Echocardiography Simulator to B-Mode.

Initially Simulator is set to B-Mode.

Using Slider and Buttons <<Skeleton>> Choose appropriate transparency level.
Choose position " Suprasternal Long Ao " from the List <<Positions>> or
Suprasternal View. Long axis of aortic Arch with 3D Transducer
The sensor will interfere with the jugular fossa. The Transducer Marker should be pointing up (See Operations on Transducer). The Central ultrasound beam is directed downward so as to obtain the maximum diameter of the aortic arch along its entire length.
Following heart structures are visualized on the screen:
AA-Ascending Aorta.
Ao-

Aortic Arch

.
DA-Descending Aorta.
RPA-Right Pulmonary Artery.
RBV-Left Brachiocephalic Vein.
LCCA-Left Common Carotid Artery.
LSA-Left Subclavian Artery.