Subcostal View of the aorta
B-Mode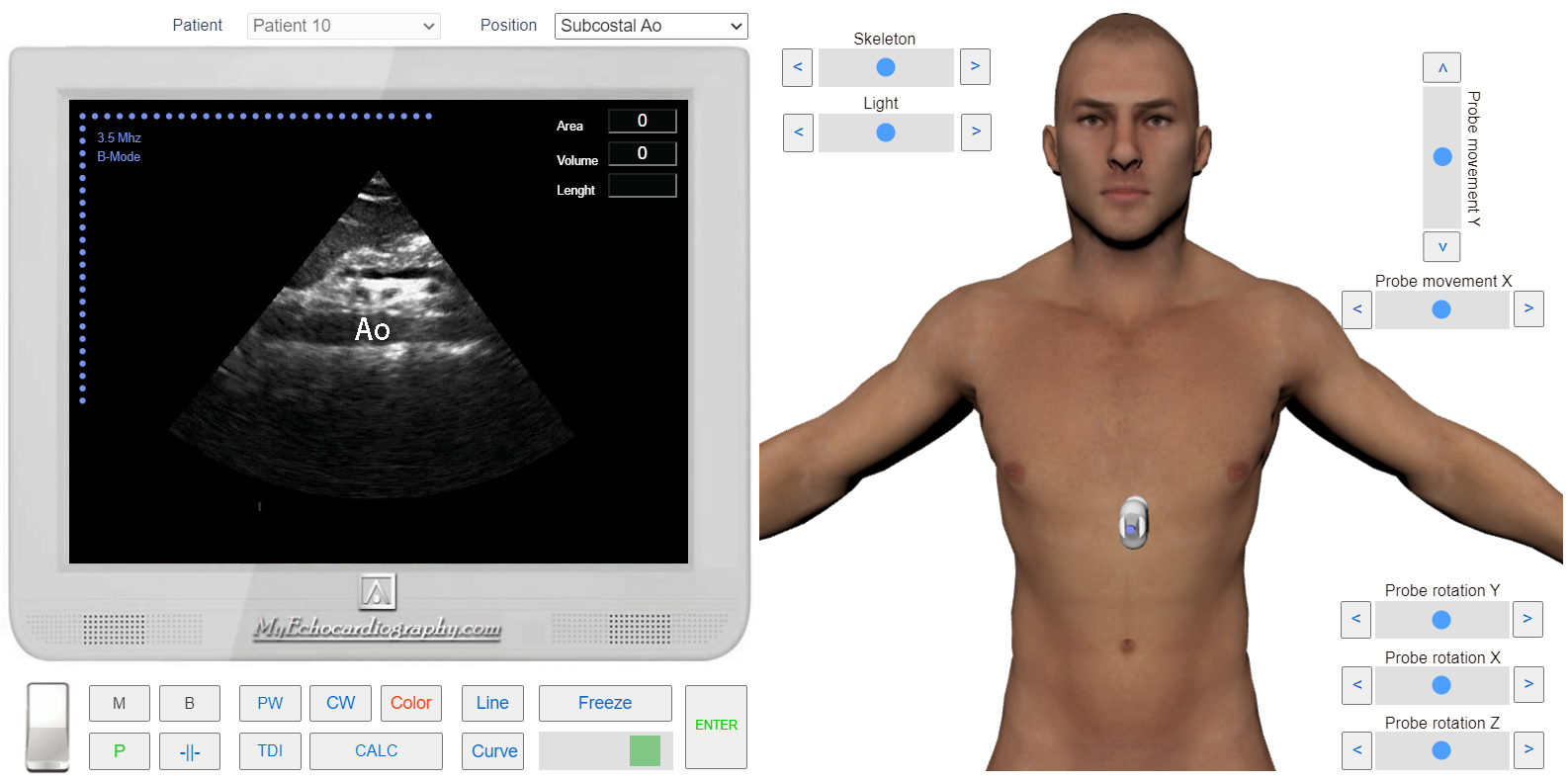 This approach is used to study the Abdominal Aorta (long axis).
Switch Echocardiography Simulator to B-Mode.

Initially Simulator is set to B-Mode.

Using Slider and Buttons <<Skeleton>> Choose appropriate transparency level.
Choose position " Subcostal Ao " from the List <<Positions>> or
Subcostal View of the Inferior Vena Cava with 3D Transducer
From the subcostal view of the IVC, the subcostal view of the abdominal aorta is obtained by angling the sound beam to the patient's left side (left lateral).