Apical 2 chamber view
B-Mode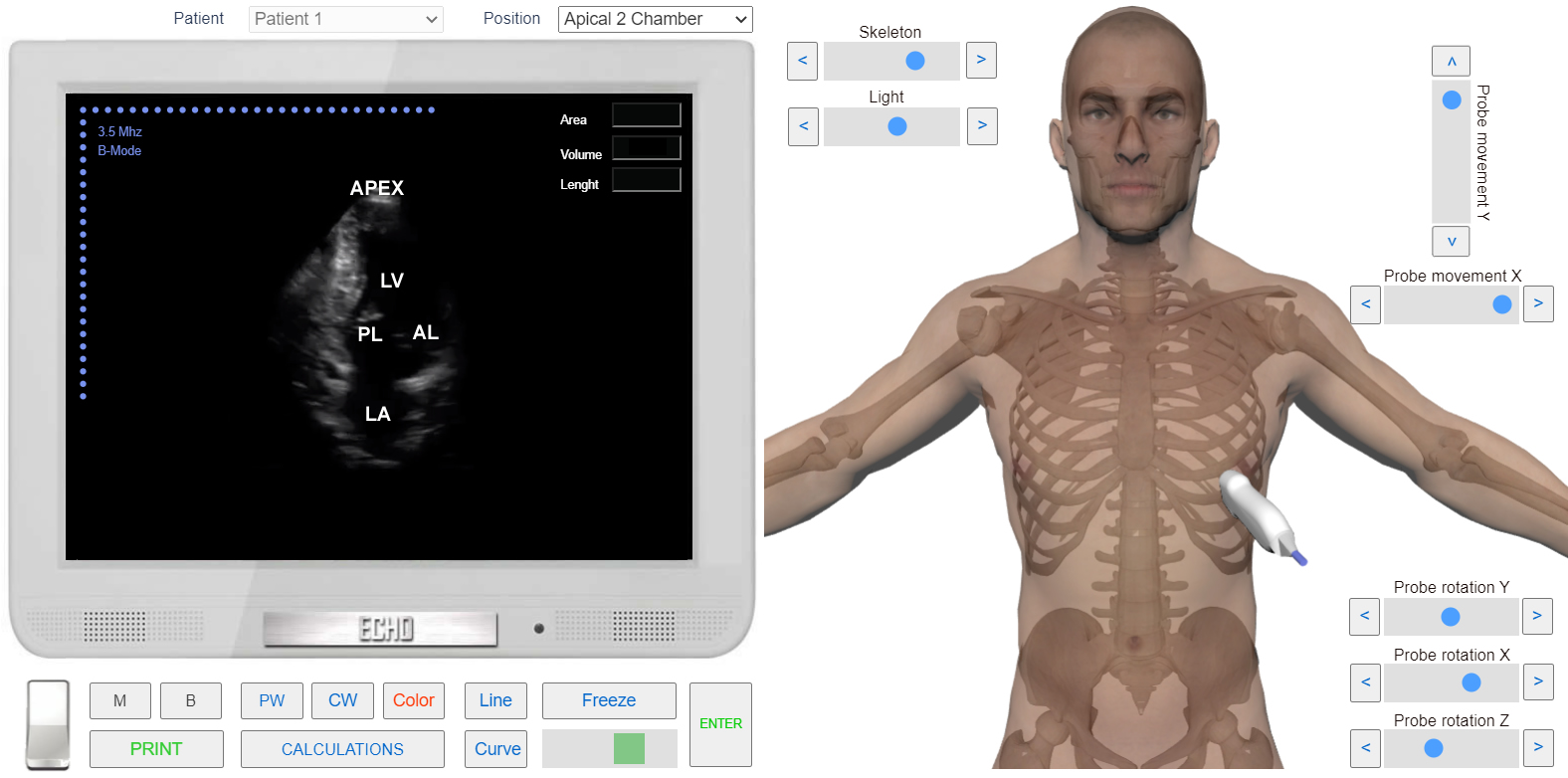 Apical 2 Chamber View is used to study the left parts of the heart - Left Atrium, Left Ventricle and Mitral Valve. This position is Orthogonal to apical 4 Chamber View
Switch Echocardiography Simulator to B-Mode.

Initially Simulator is set to B-Mode.

Using Slider and Buttons <<Skeleton>> Choose appropriate transparency level.
Choose position " Apical 2 Chamber " from the List <<Positions>> or
Find Apical 2 Chamber View with 3D Transducer

To obtain this position First we have to find Apiucal 4 Chamber View. Then Rotate transducer Clockwise untill right parts of the heart disappear and only the left ones remain (See Operations on Transducer). Sometimes researcher have to tilt ultrasound beam slightly left.
Following heart structures are clearly visualized on the screen:
LA-Left Atrium.
LV-Left Ventricle.
AL-Anterior Leaflet of the Mitral Valve.
PL-Posterior Leaflet of the Mitral Valve.
APEX-Apex of the Heart.